Rachel Vannette, Assistant Professor 2015-present   

Postdoc, Stanford University, Department of Biology
Ph.D., University of Michigan, Ann Arbor, Department of Ecology and Evolutionary Biology, 2011
Bachelor's degree, Calvin College, 2006
Postdoctoral scholars
Amber Crowley-Gall, Postdoctoral researcher 2019-current
co-advised by Elina Niño, Florent Trouillas, and Robert Schaeffer
PhD. University of Cincinnati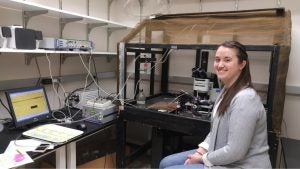 Amber is a chemical ecologist with an interest in understanding the role of sensory systems in insect host choice. Her PhD dissertation focused on examining how variation in the olfactory system contributes to host specialization in cactophilic Drosophila. She is currently interested in exploring the role of microbes in insect host selection. She is particularly interested in understanding how plant-microbe interactions, especially plant pathogens, can alter the chemical signatures that insects are exposed to, as well as how these interactions can influence host choice and the impacts of time and environmental conditions. As a member of the Vannette lab she hopes to examine microbe-pollinator interactions, with a focus on plant pathogens and their potential microbial antagonists.
Marshall McMunn, NSF postdoctoral research fellow in biology 2018-current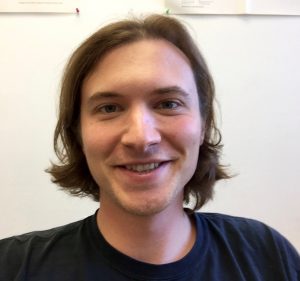 co-advised by S. Philpott
Ph.D. University of California, Davis exp. 2018; B.S. University of Michigan 2009
Marshall is a community and insect ecologist interested in behavior, physiology, and how insects cope with variable temperatures. As a member of the Vannette lab, Marshall is studying gut microbes within the Arizona turtle ant. His Google Scholar page.
Graduate students
Alexandria Igwe,  PhD Student in the Microbiology Graduate Group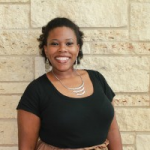 Email: aigwe at ucdavis dot edu
Twitter: @an_igwe
Allie is interested in understanding how microbial community composition and functions contribute to plant phenotypes. She finished her undergraduate degree in Biology at Howard University where her honor's research focused on the role of nickel as a defense against herbivory. While studying at Texas A&M, Allie focused on microbial community dynamics in hydrocarbon-contaminated soil as a function of plant root exudation and earned a MS in Soil Science. Her current PhD work focuses on understanding how plant growth promoting bacteria contribute to the survival of California wildflowers on serpentine and non-serpentine soil.
Danielle Rutkowski, PhD Student in the Entomology Graduate Group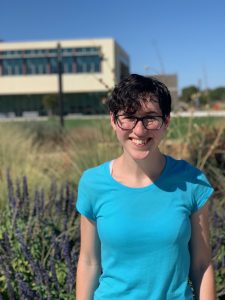 Email: dmrutkowski 'at' ucdavis 'dot' edu
Co-advised with Rick Karban
Megan Christensen, PhD Student in the Microbiology Graduate Group
Email: megchristensen at ucdavis dot edu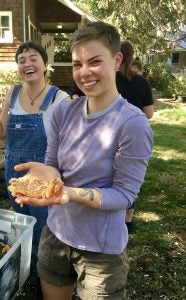 Twitter: @Megggegs
Meg is an evolutionary biologist turned microbiologist, broadly interested in microbial interactions/symbioses with plant-pollinator systems, weird evolutionary traits, and crosswords. She obtained her BS from University of Wisconsin-Madison in Evolutionary Biology, where she did research on reducing ecological impacts of phosphorus runoff, ethnobotany and domestication traits in B. rapa, botanical field excursions of all kinds, and the evolution of chemical sets in the early origins of life. In the Vannette lab, she is currently studying Acinetobacter and other nectar microbes and their potential influences on pollen for nutrient procurement.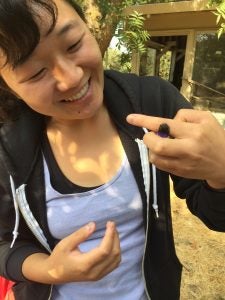 Casie Lee
2017 STAR (Students Training in Advanced Research) Program student.
UC Davis School of Veterinary Medicine, DVM Candidate, Class of 2020.
Co-advised with Lisa Tell.
Rachel Dutch, Master's student in Avian Sciences, co-advised by Lisa Tell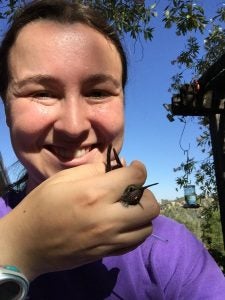 Email: rsdutch@ucdavis.edu
Rachel is interested in researching how the bacteria in the residential gut microbiome of hummingbirds differ based on their host's location, species, sex, and age. Rachel completed her undergraduate degree in 2014 with a B.S. in zoology and biological anthropology. As a member of the Vannette lab, she is studying the gut microbiomes of Anna's hummingbirds.
Junior Specialist
Tobias Mueller
Email: tgmueller at ucdavis dot edu
Undergraduates in the lab
Honey Pathak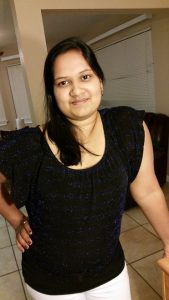 Honey Pathak is a senior undergraduate majoring in global disease biology. She is passionate about learning diseases in general and various aspect of it that affect plants, animals and humans. For last few months, as a member of the Vannette lab, Honey got a great opportunity to be part in one of the research projects and learn to identify effective microbial biologics for sustainable biocontrol of fire blight caused by Erwinia amylovora led by Dr. Robert Schaeffer. For future, she aspires to use the skills she gained by working in the lab and the knowledge she is gaining through her GDB major, in pursuing Higher education and make use of her curious nature to explore the wide array of disciplines that can be used in the real world.
Madeline Handy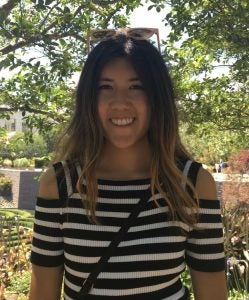 Madeline (Maddie) Handy is an undergraduate majoring in Microbiology. She joined the Vannette Lab as part of the Research Scholars Program in Insect Biology. Maddie has a strong interest in how gut microbiota influence host health. In the future, she hopes to be able to apply her research skills and knowledge into the relationship between microorganisms and human systems.
Collaborators and other affiliates:
Caitlin Rering, Research Chemist at USDA, 2015-current
*Coadvised with John Beck, UDSA-ARS Gainesville, FL
https://www.ars.usda.gov/people-locations/person?person-id=52283
Other awesome undergraduates affiliated with the Vannette lab:
Garrett Keating
Eliza Litsey
Dani Virdier
Jeselle-Ann Laxa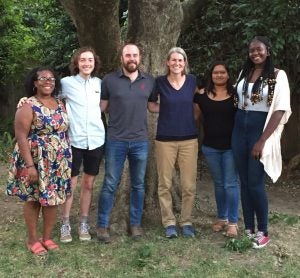 Partial lab group, summer 2018
(L to R: Allie Igwe, Ash Zemenick, Robert Schaeffer, Rachel Vannette, Honey Pathak and Imade Ojo)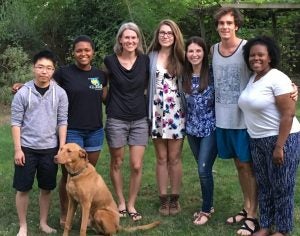 Lab photo, Summer 2016
(L to R: Tim Rei, Chela Owens, Rachel Vannette, Ariana Nagainis, Megan Morris, Griffin Hall and Allie Igwe)
Youngest (honorary) lab members:
Sterling Vannette (2013-present) and Corwin Vannette (2017-present)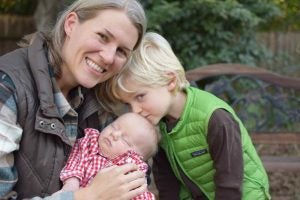 Previous affiliates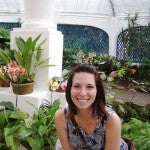 Megan Morris,  JDPE student from Liz Dinsdale's lab at San Diego State University Vannette lab 2015-2016
2018-2020: Postdoc at Stanford University
2020-current: Postdoc at LBL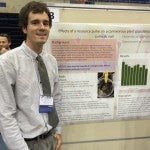 Griffin Hall, junior specialist  2015-2017
Bachelor's degree, UC Davis, 2015
Current: Plant Materials Manager & Assistant Breeder at Frinj coffee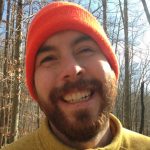 Robert Schaeffer, USDA ELI Postdoctoral Fellow 2016-2018
Assistant Professor at Utah State University
co-advised by R. Vannette, D. Crowder, N. Williams and T. Fukami
Ivan Munkres, junior specialist 2018-2019

Bachelor's degree UC Davis 2018
Now laboratory assistant working on Bee Toxicology in Minneapolis, MN
Undergraduates:

Ariana Nagainis (Spring 2016-Fall 2016)
Chela Owens (Spring 2016)
Tim Rei (2016-2017)
Wendy Melendez (2016-2017)
Cody Kiniry (2017-2018)
Anthony Chan (2017-2018)
John Duque (2017-2018)
Isabelle Maalouf (2017-2019)
High School Student Affiliates
Almas Khan (2018-2019)